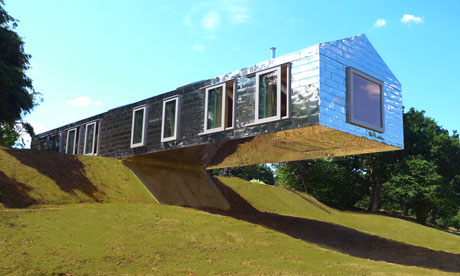 LIVING ARCHITECTURE
Some friends of ours came for the weekend from Germany and brought the latest issue of Der Spiegel where there were an article about the latest project by Alain de Botton. I got so excited when I viewed it, somehow it had not reached my ear that the great novelist turned philosopher now has turned his energy into creating exciting holiday homes.
I have followed his writings since his adorable novels like "The Romantic Movement" and "Kiss and Tell". He later went on to write more philosophical books, but always with a strange twist like "How Proust can change your life" or "The Art of Travel". After he gave out the book "The Architecture of Happiness" he wondered why he was not more involved in Architecture since he loved it so much.
Therefore he began with the project "Living Architecture" which is a not-for-profit organisation that engages leading Architects to build houses around UK for then to rent it out for holidays.
A discovery seldom comes alone... so yesterday I ventured to the Design museum and guess what was there? The model for the Balancing Barn. That made me even more excited and inspired me to share this with you.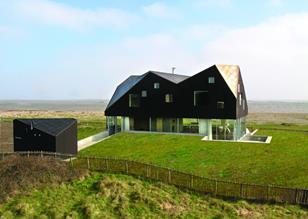 Jarmund/Vigsnæs Architects
The book that instigated the project
" I love architecture and I believe that good quality buildings can make a serious improvement to life. But most people's experience of modern architecture is civic and not residential...". (Alain de Botton)
I am now thrilled to see which architects and what new houses Living Architecture will bring forth to us in the future!